Today is the day of the next "Ukrainian Classico", "Shakhtar" again meets "Dynamo". For Mircea Lucescu, this is the eighth match against his former team (he, in turn, played against Dynamo 47 once). Terrikon.com recalls how the "blue and white" under Lucescu competed with the "miners", at the helm of which during this time five "helmswomen" had already changed…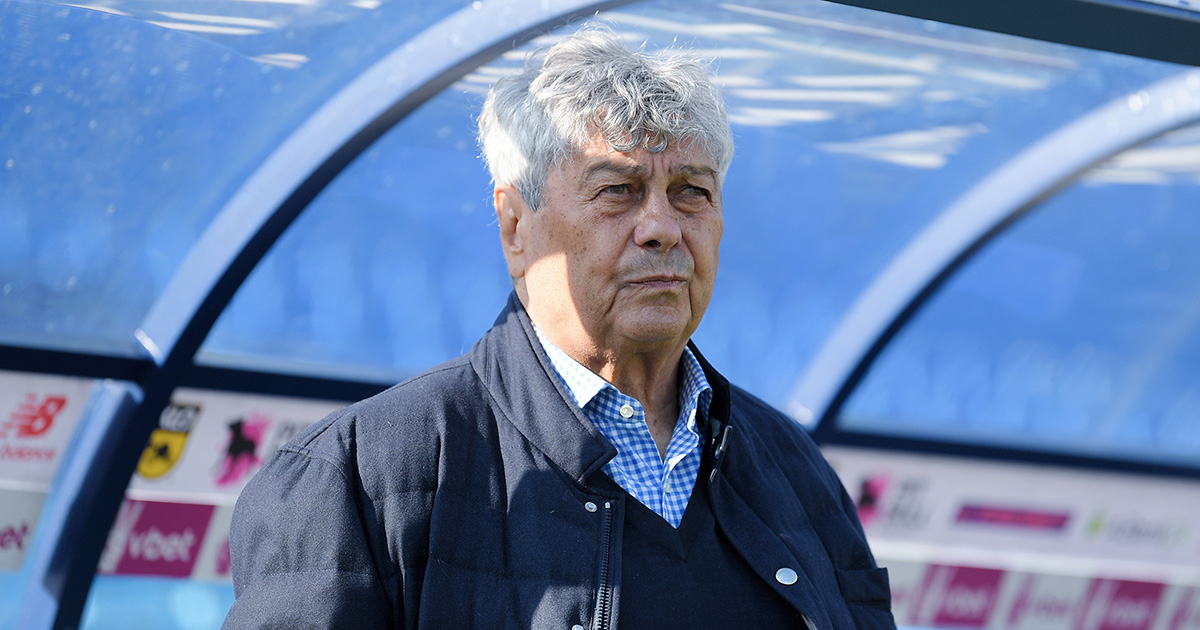 25 August 2020. Ukrainian Super Cup. "Dynamo" – "Shakhtar" 3:1
Lucescu's first match at the head of "Dynamo" immediately brought him a trophy – in the match for the national Super Cup he wisely "sit out" " opponent Luis Castro, allowing Shakhtar to possess the ball and advance. But at the same time, creating reliable defensive lines. The Pitmen over and over again ran into counterattacks, three of which turned out to be scoring (curiously, all the goals were scored by foreign players – Carlos de Pena, Gerson Rodriguez and Fran Sol).
Expert Viktor Leonenko gave the following blitz analysis: "Previously, under Fonseca, Shakhtar tired the opponents and then scored, but now this tactic does not work. Control of the ball this time did not help "Shakhtar".
November 8 2020. Ukrainian Championship. "Dynamo" – "Shakhtar" 0:3
In the next "classico" Castro played back in full. On the field of the NSC Olimpiyskiy, Dynamo were simply declassed – by the way, this was their only defeat in the championship. Shakhtar's goals were scored by Junior Moraes, Marcos Antonio and Alan Patrick. After the match, Lucescu habitually found the culprits: "Today I won COVID, but lost fair play" (the match took place during the next peak of the pandemic). Darijo Srna retorted: "It was not COVID that won, but Shakhtar." Commentator Viktor Vatsko described the victory figuratively – to him, Shakhtar "reminded him of a python that had captured its victim in the coils of its muscular body, slowly squeezing its deadly embrace and releasing the spirit from it."
April 2021. Ukrainian Championship. "Shakhtar" – "Dynamo" 0:1
And yet, this was the season of "Dynamo", which Lucescu immediately led to the long-awaited Ukrainian championship. Moreover, this title was actually awarded just in the meeting with the Donetsk club, five rounds before the finish (the gap after it was 10 points). In a battle where so much was decided, Shakhtar looked surprisingly toothless. Commenting on what happened, Shakhtar veteran Alexei Belik said angrily: "It's so hard for me to criticize Mr. Castro. Seriously. You start asking him questions – he immediately gets into chess, into some kind of philosophy. Well, what kind of chess? You're playing for the championship. Yes "Here you need to play, first of all, Chapaev, and then chess. Or kill a goat in dominoes, Christmas trees!"
So, Lucescu won the most important match. But, by the way, he was never able to beat Shakhtar again.
25 September 2021. Ukrainian Super Cup. Shakhtar – Dynamo 3:0
Lucescu played his next match against a new opponent – Roberto De Zerbi. And he was completely defeated. The hero of the match, Shakhtar rookie Lassina Traore, who scored a double, said briefly: "It was our day." Surprisingly, Lucescu again found someone to blame, this time the opponent's bench, which "behaved aggressively" ("players and coaches constantly ran out and shouted in our direction"). To which Dynamo veteran Artem Milevsky sarcastically remarked: "When you were at Shakhtar, you didn't do this?! I just remember how they put pressure on the referees, ran out, the Federation was there, they threw their hats – and he is now in Dynamo Kiev "He says that they run out and interfere with us. Mircea, with all due respect, you did the same thing!"
October 3 2022. Ukrainian Championship. "Dynamo" – "Shakhtar" 0:0
Lucescu took into account the mistakes – and in the next match "Dynamo" played more organized. Despite the boring score, the game was double-edged, the opponents exchanged the most dangerous attacks, and in the last seconds Sergei Krivtsov should have scored after the chaos in the opponent's penalty area – but did not. Shakhtar looked more interesting, but not as much as it seemed to De Zerbi, who said after the match: "I saw that only one team dominated the game from start to finish – namely Shakhtar!"
October 2022. Ukrainian Championship. "Shakhtar" – "Dynamo" 3:1
The planned spring "classico" did not take place due to the war. The championship was not completed, after rounds, Shakhtar was in first place, ahead of the Kiev team by 2 points. The next meeting between the giants took place in a different championship, and with a different coach for the Pitmen. In a matter of weeks, Igor Jovichevich managed to put together a combat-ready team that confidently defeated Dynamo. At Shakhtar, the Ukrainians – Alexander Zubkov, Mikhail Mudryk, Daniil Sikan – finally began to hit the goals of Lucescu's team. The Kiev team was going through an incredible crisis, after 6 matches they were in 9th place with three defeats. Even a loyal fan of the team, journalist Nikolai Nesenyuk admitted: "Nothing can justify the failure at the start of the season…"
22 April 2023. Ukrainian Championship. "Dynamo" – "Shakhtar" 1:1
The last "Ukrainian classic" at the moment. Actually, Lucescu had an indirect relation to him: he went on sick leave, the team was led by Alexander Shovkovsky. But the head coach still bore ultimate responsibility for the result. The result turned out to be more positive than not for Dynamo. The Kiev team had to fight back after Taras Stepanenko's early goal – and they succeeded only in the 82 minute after Alexander Andrievsky's free-kick. "Time will tell whether we lost or gained points," Jovicevic said philosophically after the game. A month and a half later, "Shakhtar" became the champion of Ukraine, and "Dynamo" did not even get into the medals…